Smart Switch and Conventional Switch
Smart switch refers to the unit that uses the combination and programming of control board and electronic components to realize circuit intelligent switch control. Switch control is also called bang-bang control. Because this control mode is simple and easy to implement, it is used in the control of many household appliances and lighting lamps. However, conventional switch control is difficult to meet the requirements of further improving control accuracy and energy saving.
---
1. General
Compared with the traditional mechanical wall switch, the intelligent switch has many features, safe use and beautiful style. It breaks the single function of opening and closing of traditional wall switches. In addition to functional innovation, it also gives the effect of switch decoration.
2. Function
Low power consumption and high efficiency: in this era of environmental protection and high efficiency, the low power and high efficiency of intelligent switches can be described as
Mobile phone remote control: users can control the status of the smart switch through the mobile phone client and monitor the use of the smart switch at the same time.
Timing switch home appliances: the use of intelligent switches can be controlled by setting time.
3. Effect
Wasoto intelligent switch has been widely used in many fields such as home intelligent transformation and office intelligent transformation, which greatly saves energy, improves production efficiency and reduces operation cost, and truly achieves intelligence.
---
Our main products line include smart home products, such as smart sensor, smart detector, IR remote control, smart socket, Wifi switch and so on. And the products are exported to more than 50 countries and districts, such as Europe, America, the Middle East, Southeast Asia , Africa and Australia.
---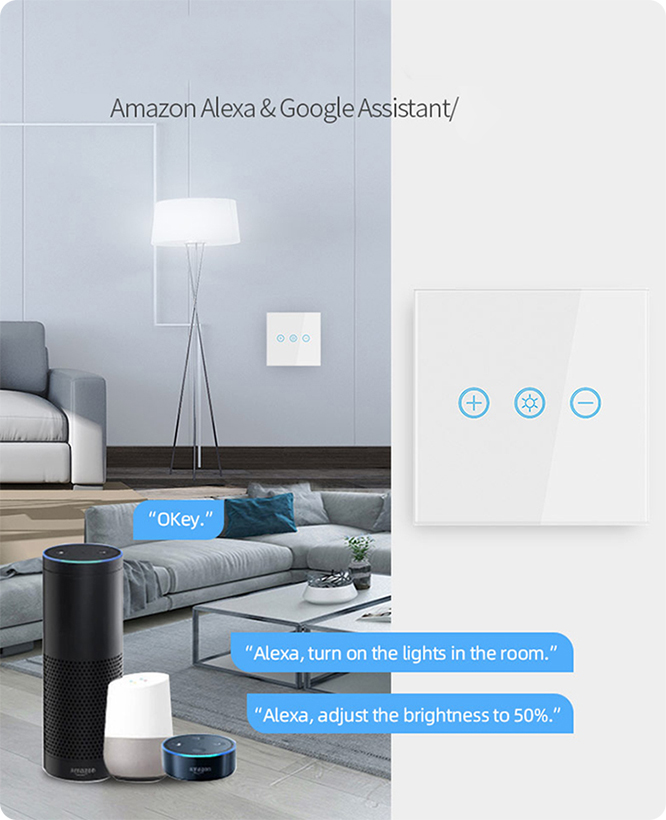 ---