Smart Magnetic Door Sensor for Germany Client
Our Germany client order 5000pcs high quality smart magnitic door sensor, hope to have a pleasure cooperation in the next days. We produce smart home products, IR remote control, smart socket, wifi switch and so on. And the products are exported to more than 50 countries and districts, such as Europe, America, the Middle East, Southeast Asia , Africa and Australia.
---
There are many kinds of sensors in the smart home system, such as the human body infrared detector that senses whether there is anyone passing by, the natural gas leakage detector that detects whether there is leakage in the gas pipeline, the water immersion detector that detects whether the pool overflows, etc. Among many sensors, most of them are one post and one post, one radish and one pit, but the door magnetic sensor is an exception. Although it is small, it can "hold several posts".
The door magnetic sensor consists of two parts. The large part is a signal transmitter and the small part is a permanent magnet. When the permanent magnet and transmitter are misaligned, an alarm will be automatically triggered and a signal will be sent to the user's mobile phone for prompt.
1. Entrance gate
Fix the door magnetic sensor on the door body and door frame separately, so that you can know whether the door at home is closed and when someone opens the door at any time. When you go out, it can be set as the working mode of alarm. Strangers break in and push the alarm information directly.
2. Balcony window
If parents have children, they can fix the door magnetic sensor on the window. When children open the window, app will remind them in time to avoid danger to children.
3. Drawer cabinet
If there are important documents and data in the drawer of home and office, the door magnetic sensor can be arranged at the drawer position. When someone opens the drawer, they can know in time.
4. Safe cabinet
At present, there are few safes with WiFi networking alarm. The door magnetic sensor can be arranged inside the safe. In addition to the alarm prompt, the intelligent gateway can accurately record the time of opening the safe every time.
5. Refrigerator
Have you ever forgotten to close the refrigerator door? Place the door magnetic sensor next to the refrigerator door and let the app prompt if it does not close for a certain time.
---
Wasoto smart security products have been widely used by customers at home and abroad in buses,automobiles, electric cars, environmental protection, bank and traders business, community, hotels, villas, electricity, public security, military, roads, coal mines, schools, telecommunications, factories etc domain. We got the'recognition and praise from customers, Wasoto gradually developed into a well-known domestic and international well-known brands. We won trust from vast numbers of users all over in the world.
---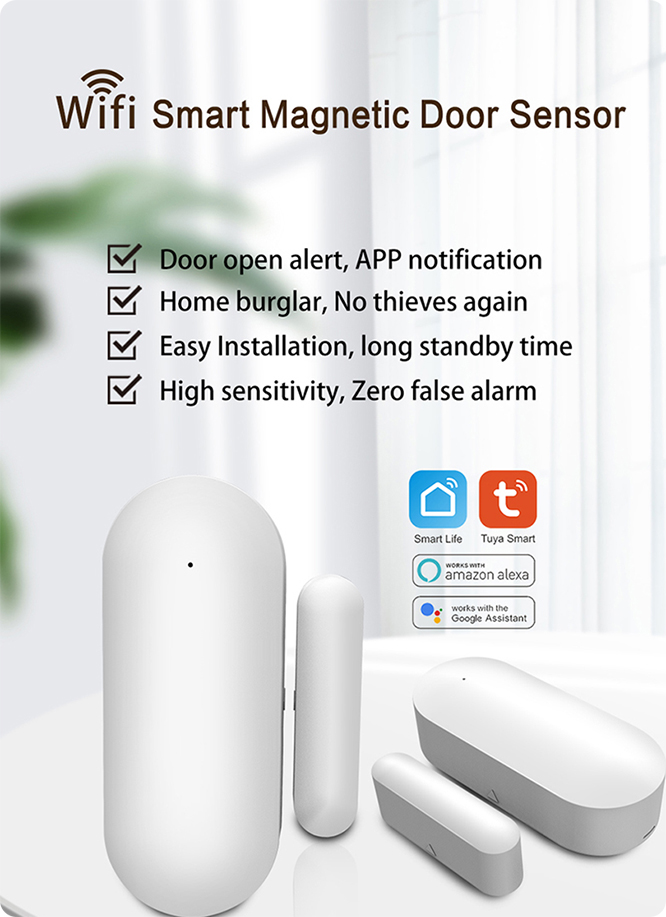 ---